Displaying results for "wrist tattoos"
Im about to get a fleur de lis on my ring finger, is it a crime for it to face me? (I.e "upsidedown") I figure because it won't interfere with future sleeves, it wouldn't be an issue!
Do you know what would look dumb? If people wore their tshirts backwards because they want to see it in the mirror. "I don't care how other people see it—it's just for me."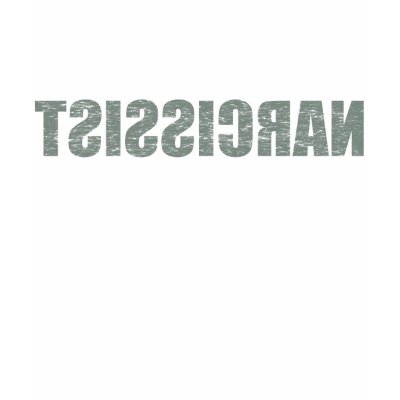 I'm not saying that this is narcissism (I just thought the photo was great), but I have no idea why everyone gets super upset about the wrist/hand tattoo placement.
It just looks dumb and you have to move your body unnaturally if you want to show it to anyone.
Would you get an upside down chest piece? Nope. An upside down sleeve? Nope.
Because it would look weird.
And so do upside down wrist/finger tattoos.
But I have like a zillion message in my inbox like "but under x circumstance, it would be okay, right?"
No. Because it looks weird.
I have been thinking about a wrist tattoo for a long time and my question is about placement. I don't plan to get it until I've got my business off the ground first, so employment isn't a problem, and neither is the risk of getting sleeves that won't work well with it. The thing is, I've noticed that many get their wrist tattoos kind of high on the wrist (up the arm), and I want it a little closer to my hand, if that makes sense. Is there any reason why I shouldn't in terms of health risks?
Look at the wrinkles on your wrist near your hand. If you think about how much that area moves and rubs against itself, you can see the problem. I have a friend with a wrist tattoo over there and the ink pretty much fell out of all of those creases. The higher up it is to your elbow the better it will stay.
I can't find any images online of this particularly weird fading style, but you get the picture.
For the person who asked about the cross, if you put it on your foot facing you it will look like an upside down cross to everyone else; therefore people in public who don't know you will assume you're against religion and/or worship the devil. Clearly that is not the case. Your best bet is to put it upside right facing everyone else.
This is literally the best explination for upside down tattoos ever.
Wanted to jump in on wrist tattoos, I have an upside down tat on my wrist that was not corrected at the time. While it's still a perfectly good tattoo, one of my favourites, placement and layout on that arm since has been a major pain in the ass. Every tattoo is personal, but there are still rules to tattooing that you should abide by when the artist recommends something-- they're the professional. Especially if you plan to get more work on that arm, it'll be a bit of a hassle later on.
Wrists might be the most popular place to get tattoos. I'm not entirely sure why.
When you're getting a wrist tattoo remember that they're highly visible—if your job field doesn't allow tattoos you'll always have to wear jewelry over them or, if they're too big, long sleeves. Not fun.
But the fun part is that you can fit a small piece there and it won't look like it's on a big, stark canvas. So that's a plus.
If you do decide to get a wrist tattoo, remember your placement! Your relationship to tattoos will  change with time. And, if you decide to get more after your wrist, you want to make sure your whole body flows.
Here's a correctly placed (and well done) wrist tattoo. It's not only a well rendered example of Roy Liechtenstein's work, but it will flow with the rest of your tattoos.
This one is upside down. "But why!?," you ask.
You have to turn your arm awkwardly to show other people.
"It's for myself and not other people." You don't wear your tshirts backwards to see the correctly in the mirror, do you? You've never seen upside down knuckle tattoos, right? There's a reason for that.
Most importantly, they won't flow with other tattoos.
Here's an example of what your wrist will look like with other pieces. "Swoon" is written upside down. and while it's okay on this scale, because of the style of everything, the bigger you wrist tattoo the harder it is to pass it off.
(Source: critink)
The main reason to get a wrist tattoo that faces the person it is on, for some people like myself, is that the tattoo is for the 'me to look at and not everyone else. To have the tattoo face the person it is on is personal preference.
I don't know anyone who wears a tshirt backwards because it's for them and not everyone else.
Or their knuckles tattooed upside down.
Or their chest piece.